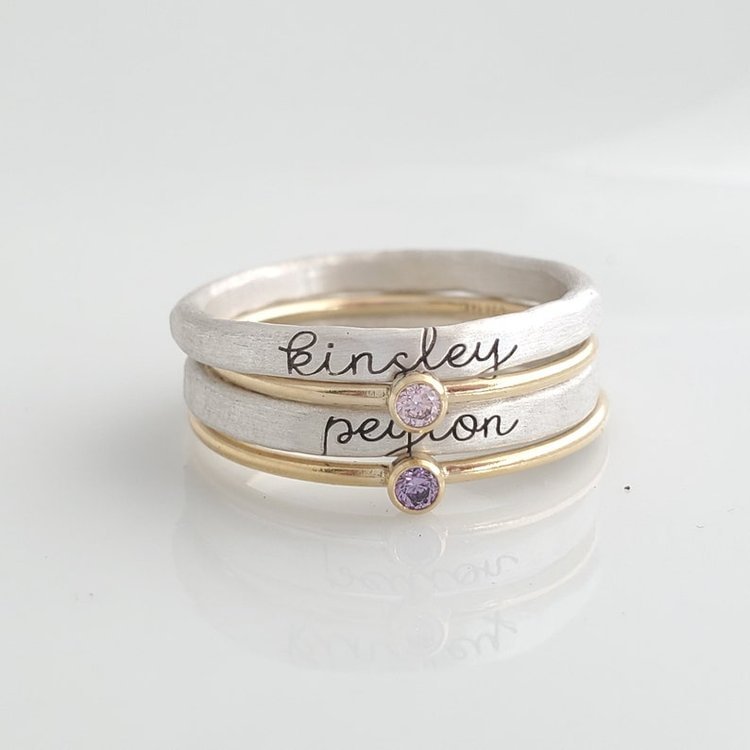 These rings are handcrafted by us. Each engraved ring starts with a spool. They are hand cut, hand shaped and welded in the very first process of making the ring. They are then hammered to size, carved, hand brushed and polished. The ring is very unique. These rings are individually made for you, no two are alike!
PRODUCT DETAILS
Can be personalised

Style: Stacking Rings
High Quality
All jewelry is new and inspected for quality assurance.
Satisfaction Guaranteed
We promise superior service which includes free shipping and great after-sales service.
100% Confidential
Your personal details are kept in secret and won't be shared without your approval.
Support 24/7
Any questions, please feel free to contact us, we will give you back within 24h.